A Taste Of AMSO
Food at Amso
Award Winning Food
Our talented chefs do Modern American with a twist, boundary pushing flavors and seasonal features. Upmarket crowd pleasers, food curated for sharing, indulging and having fun – here to fuel the good times.
Drinks at Amso
Raise your glass
Made to fit the unique AmSo vibes, our picture perfect drinks are legendary. Local craft beers. A wine list that takes you off the beaten path and makes you blush. Cocktails curated for every occasion and designed to raise the bar.
Pair it with food, festivities or the game. We've always got you covered.
Our Story
Here to play
Created by two long-time friends, American Social is a place where traditions are born and legends live on. We offer an exciting atmosphere and unmatched level of service, making AmSo the perfect spot for meeting up, hosting a party or catching a game. See and be seen while enjoying bold flavors, sipping on specialty cocktails or raising a glass to great friends and good times.
Our Team
Rick Mijares
Founder & Managing Partner
Laurie & Tony Mijares Jr.
Managing Partners
Mike Herchuck
Director of Operations
Ashley Montgomery
Director of Marketing
Morgan Ricci
Director of Training & Operational Support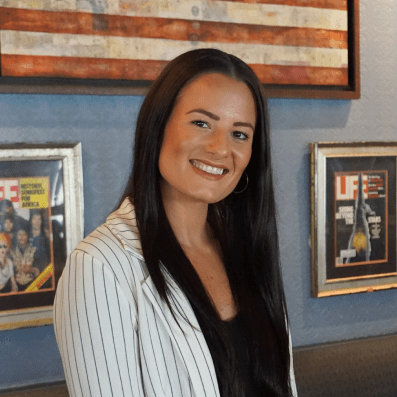 Adam Perhosky
Director of Sales & Events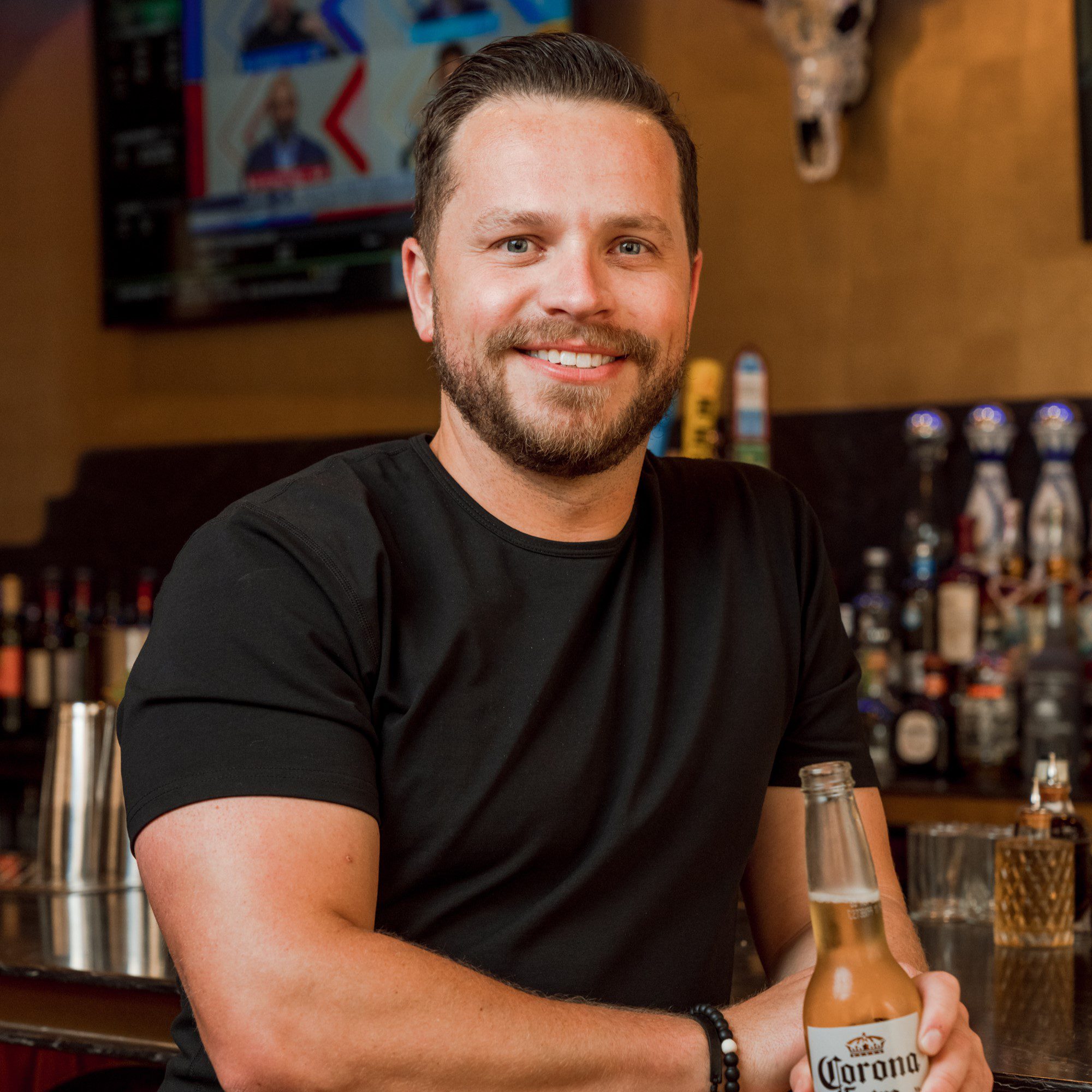 Jason Thompson
Senior GM of the Brand
Ryan Leonard
Regional Executive Chef
Lilly Perez
Controller
John Mijares
Director of Construction & Development
Founder and Managing Partner of American Social Bar & Kitchen, Rick Mijares, knows how to have a good time—it's what he does for a living. The poster child for 'the host with the most,' he's made it his life's work to keep the party going, and he's damn good at it. Through unwavering dedication, relentless drive, and passion for hospitality, Rick has elevated American Social, or AmSo, from a local South Florida hot spot with a handful of team members to an ultra-successful multi-unit restaurant brand, with a devoted following known as the 'FAMSO'. And while many laud his achievements, for Rick, the party's just getting started. His sights are set on their further expansion and even greater growth for the brand and there's no doubt he'll make it happen.
Rick gained valuable lessons from his family's successful Real Estate Development and Construction businesses, which he seamlessly leveraged to lead the design and construction of every AmSo location. But it's his talent for building relationships that truly sets him apart. A natural born leader with a desire to inspire, Rick steps in and steps up in all aspects of the business —be that smoothing out challenges, uniting and motivating his team members, sourcing, and onboarding vendors or courting investors. Rick is committed to making personal connections that become meaningful, lifelong relationships.
As much as Rick loves working to make AmSo the best it can be, he's an even more devoted family man. Coaching his son's sports teams, cheering on his daughters' dance and "acro" teams or grilling up a mean steak for the fam - he loves being a dad and husband. Rick is an accomplished golfer with a few tournament wins and a memorable hole-in-one he sank while playing with his now father-in-law just after proposing to his daughter.
What's Rick's secret to continued success? Always being loyal, kind, and generous, and never giving up on his relentless pursuit of improvement. He lives by his personal motto: "Success is never guaranteed, but honesty, humility, and hard work are always within reach. By staying true to these values, we can rise to any challenge and achieve our goals." With Rick at the helm, AmSo's future is looking brighter than ever. And from the looks of things now and where they're heading in Rick's future, that's some pretty sound advice.
Tony and Laurie are founding members of American Social Hospitality Group along with their partners, son Rick Mijares and Paul Greenberg. With over 45 years of experience in many phases of the business industry, Tony is directly responsible for the growth of the American Social brand which includes new business development, business and legal affairs of the companies and overseeing finance and construction of each new operation.
Laurie and Rick are primarily responsible for all interior and exterior design, décor and furnishings for each new operation and as well as ongoing upgrades to existing locations as the brand continues to evolve.
Mike Herchuck is the Director of Operations leading the Support and Operations teams. In his role he oversees planning and execution of all Ops, Training, and Marketing initiatives including budgeting, costs, people development, and branding.
Growing up in Massachusetts Mike was surround by the bar business his entire life; his family has owned a bar for 40 years. He graduated from the University of Massachusetts with a Chemistry degree.
Prior to joining AmSo Mike worked for Smokey Bones Bar & Fire Grill for 17 years most recently as the Director of Operations Support overseeing the Regional Directors, Training, Cost, and F&B for all 65 units. Mike is responsible for setting sales and profitability records and new unit growth.
Mike joined AmSo in 2018 to grow with a new, fun, and relevant brand where his impact would be immediate. His initial meeting with the owners was all it took as their passion and commitment was contagious. Over the last two years Mike implemented systems to improve execution setting the company up for rapid growth.
Mike's love for bar business transcends his personal life where he reads up on its history and cocktail making specifically rum and tiki. His others passion is Boston sports and his two Australian Shepards.
Ashley Montgomery is the Director of Marketing & Branding for American Social, leading all marketing efforts including brand strategy, social media, visual strategy, public relations, brand standards and promotions. Ashley attended the University of Florida, graduating with a degree in Public Relations. While earning her degree she worked at Tijuana Flats and joined their Restaurant Support Center in Orlando after graduation. During her 12-year tenure she built the marketing department, developed foundational marketing strategies including overall branding, digital and LRM strategies and supported over 100 new restaurants openings.
Ashley joined Miller's Ale House in 2014 as the Director of Marketing where she developed their LRM and new restaurant opening strategies to support the company's aggressive growth plans. In 2017, she joined SPBHospitality (formerly CraftWorks Holdings) where she led menu development and marketing strategy for their portfolio of nine restaurant-breweries (150+ locations).
Ashley loves spending time with her family and their three very spoiled dogs, Weimaraner siblings Bennett and Reese and Golden Retriever Rudy.
Morgan Ricci is the Director of Training & Operational Support for American Social, and has been with the AmSo Team since 2013. Having worked in various positions over those years she brings experience and insight from all levels that help shape the training programs. Nicknamed "the Morganizer", she is incredibly organized and helps institute many new structures within the company, allowing the team to work more efficiently and provide the best service possible.
She is most passionate about hospitality and finds the service industry so exciting because you are able to interact with and make connections with a variety of different people and personalities every day. Morgan takes her passion into the restaurants and it is contagious to all those she interacts with.
Morgan graduated from the Art Institute of Ft. Lauderdale and currently lives in the area. When she is not at AmSo she's spending quality time with her chihuahua, Diego.
Adam Perhosky is the Director of Sales and Events and has been with the American Social team for more than a decade. The primary point of contact for guests and businesses looking to plan private functions of any size, Adam leads a talented team of event coordinators responsible for creating unforgettable experiences. He also manages the development and execution of exciting, brand relevant events that help drive guest loyalty and brand awareness. Adam has worked with top tier clients such as ESPN, the Tampa Bay Lightning, NHL,NFL, Adidas and Nike to name a few.He received his Bachelors in Hospitality Management from the Dedman School of Hospitality at Florida State University.
Adam is passionate about ensuring that AmSo delivers fun, trendy events that bring people together to enjoy great food, drinks and entertainment, after all, that's what AmSo was created for.
He is philanthropic and has been dedicated to fundraising for the Muscular Dystrophy Association for more than ten years. Adam currently resides in Tampa, but he is constantly making the rounds between all ofAmerican Social's locations. He is a proud father to two young sons, Adrian and Sebastian.When not at work you can find Adam on the golf course, skiing in the Rockies, or watching sports with the boys.
Jason Thompson is the Senior General Manager of American Social where is serves as a mentor to his fellow operators, focusing on ongoing education and building strong cultures in the brands different restaurants.
Born and raised in Fredericksburg, VA, Jason achieved success in the restaurant early on, becoming the youngest GM for Ruby Tuesday at 21 years. He went on to spend 16 years with the brand before moving toTampa, FL where he became the GM of Smokey Bones. During his three years there his restaurant produced the highest late night sales and he won General Manager of the Year.
While at Smoke Bones, Jason met Mike Herchuck who was the Director of Operations Support. Mike later joined AmSo as the Director of Operations and reached out to Jason to join the AmSo team.
Jason's commitment to building strong teams paid off in 2022 when his restaurant broke AmSo's all-time sales record. In addition to running the AmSo Tampa restaurant, Jason manages the organization's certifications and responsible for implementing operational systems to improve safety, efficiency and quality. He is passionate about helping others grow both professionally and personally and regularly visits each AmSo restaurant to provide the highest level of support.
His recently celebrated 10 years of marriage to his wife Michelle. He enjoys spending time with his family and has four wonderful children, two beautiful grandchildren and one spoiled French bulldog named Piper.
Ryan Leonard has been the executive chef for American Social, leading culinary ideation and menu development, since 2017. An American chef, Ryan grew up in the diverse South. Originally from Tucker Georgia, outside of Atlanta, Ryan's family relocated to South Florida when he was very young. Here his love for food started to develop before he could see over the counter and he quickly started joining in cooking family meals which evolved into firing up the grill late at night with friends, trying his best to not wake mom. In the summers Ryan joined his father working in a bakery with family friends and fell in love with the pressures and triumphs of kitchen life.
Ryan began his career as a line cook with local institutions and progressed steadily. He attended the University of Central Florida for anthropology and cooked his way through college. Growing up in the melting pot of South Florida, he draws inspiration from native and regional cultures, histories, art forms and environments.
Ryan specializes in melding different cuisines together through culture and context. He has been recognized for numerous culinary awards in the region, including Best Burger at 2021 SOBEWFF Burger Bash and most recently 2022 Sandwich Hunt for his Waygu Steak Melt. He also had recipes published in local and national publications.
Lilly Perez is the Corporate Controller for American Social Hospitality where she oversees all financial aspects for the Management and Hospitality Companies, as well as supports leadership and management teams in HR, payroll, insurance, and legal. She also works directly with CPA and Auditors on all financial matters.
Lilly migrated to the U.S. with her parents from Cuba in 1979 and has lived in Florida since. In 1987, while pursuing her Business Administration & Accounting career Lilly was hired as the Assistant to the CFO and in charge of bookkeeping for United Homes International, a development company owned by Tony Mijares. Within less than two years she was promoted to Executive Assistant to the CEO and CFO and continued in various capacities for over 23 years.
When Tony transitioned into the hospitality industry in 2011 he asked Lilly to join him in this new venture where she was responsible for the support needed for the startup of the company. Utilizing her existing experience, as well as learning the new business, she led the construction bookkeeping, office administration, HR, payroll and various financials for the first location in Las Olas. During the last 8 years Lilly has played an integral role in AmSo's success and growth through her work ethic and positive can do attitude.
John Mijares is a Florida state Certified General Contractor with an extensive background in construction and development. John started in the construction industry in 1994 working with his father and constructing numerous communities for United Homes. He has constructed over 1,000 single and multi-family homes as well as numerous mixed-use and commercial developments. In 2008, John formed United General Contracting Inc. and continued to build custom homes, oversee and manage full home and condo renovations, as well as office, retail and restaurant build-outs, most notably, all the American Social locations.
In 2017, John joined AmSo as their exclusive in-house General Contractor. He works very closely with Rick Mijares, providing insight and oversight from the design phase through completion of each AmSo, as well as all new construction. In addition, John oversees all renovations, major repairs and ongoing maintenance of all existing locations.
John specializes in project management, budgeting and scheduling, ensuring that all AmSo projects come in on time and at (or under) budget.
Contact Us
Thank you for signing up