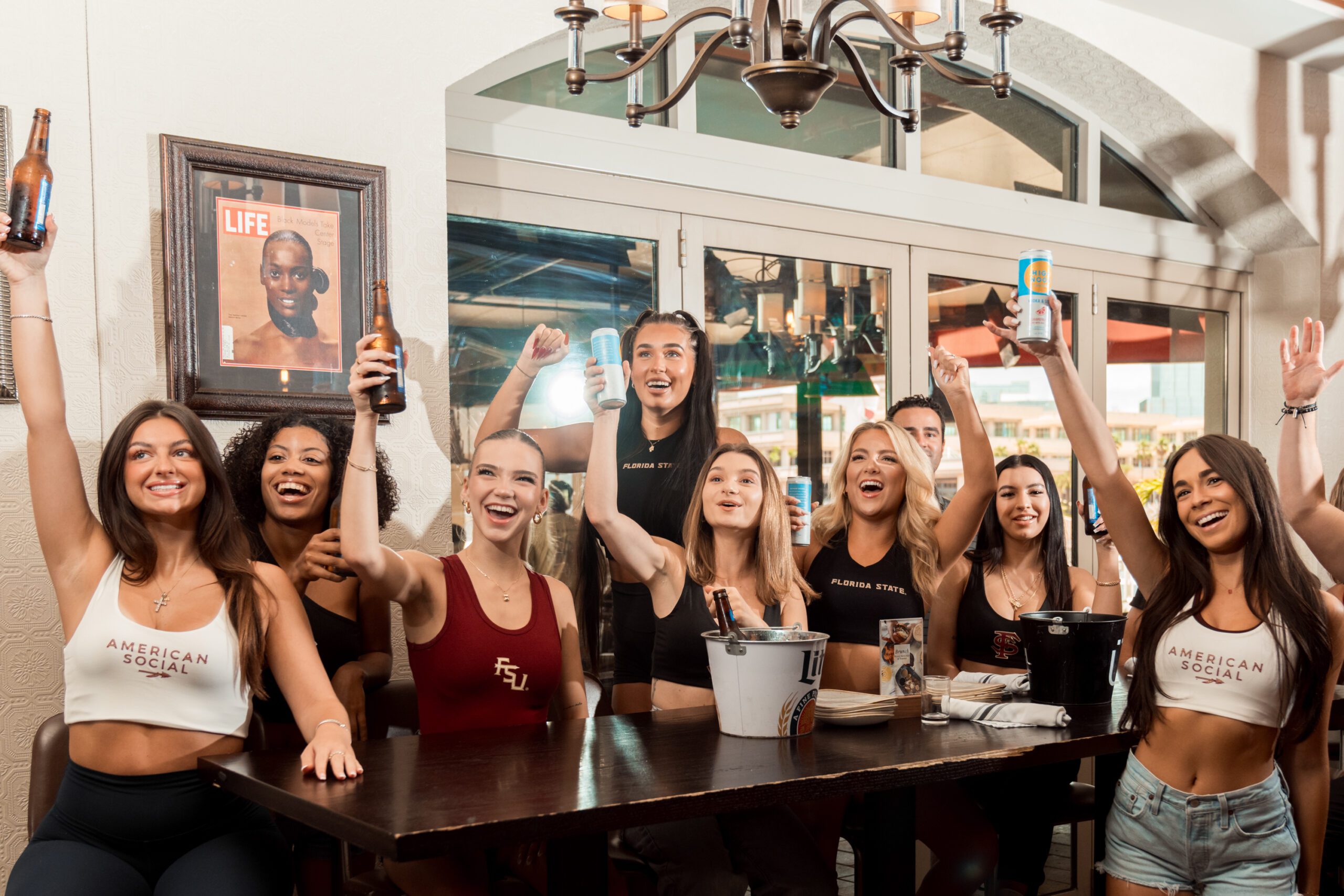 Home to only OFFICIAL watch parties of FSU!
American Social is home to the ONLY official Watch Parties of FSU! If you can't get to the game head to AmSo for the best FSU watch party in town – it's the best spot to watch the Noles outside of Doak Campbell stadium. Great vibe. Awesome food. Elevated sports viewing. And tons of drink specials. Plus every game will be on the big screens all season long.
Drinks specials for every game include
$20 Buckets of Budweiser, Bud Light, Michelob Ultra
$30 Buckets of High Noon, Truly or NÜTRL
$10 Maker's, neat, rocks, mixed
$12 AmSo Maker's Private Select
Seminole fans, when you're not able to go to the game, join the only "Official" FSU watch party at American Social.
FSU vs. Clemson              Sept. 23
Virginia Tech vs. FSU      Oct. 7
Syracuse vs. FSU              Oct. 14
Duke vs. FSU                    Oct. 21
FSU vs. Wake Forest        Oct. 28
FSU vs. Pittsburgh           Nov. 4
UM vs. FSU                       Nov. 11
N Alabama vs. FSU          Nov. 18
FSU vs. UF                        Nov. 25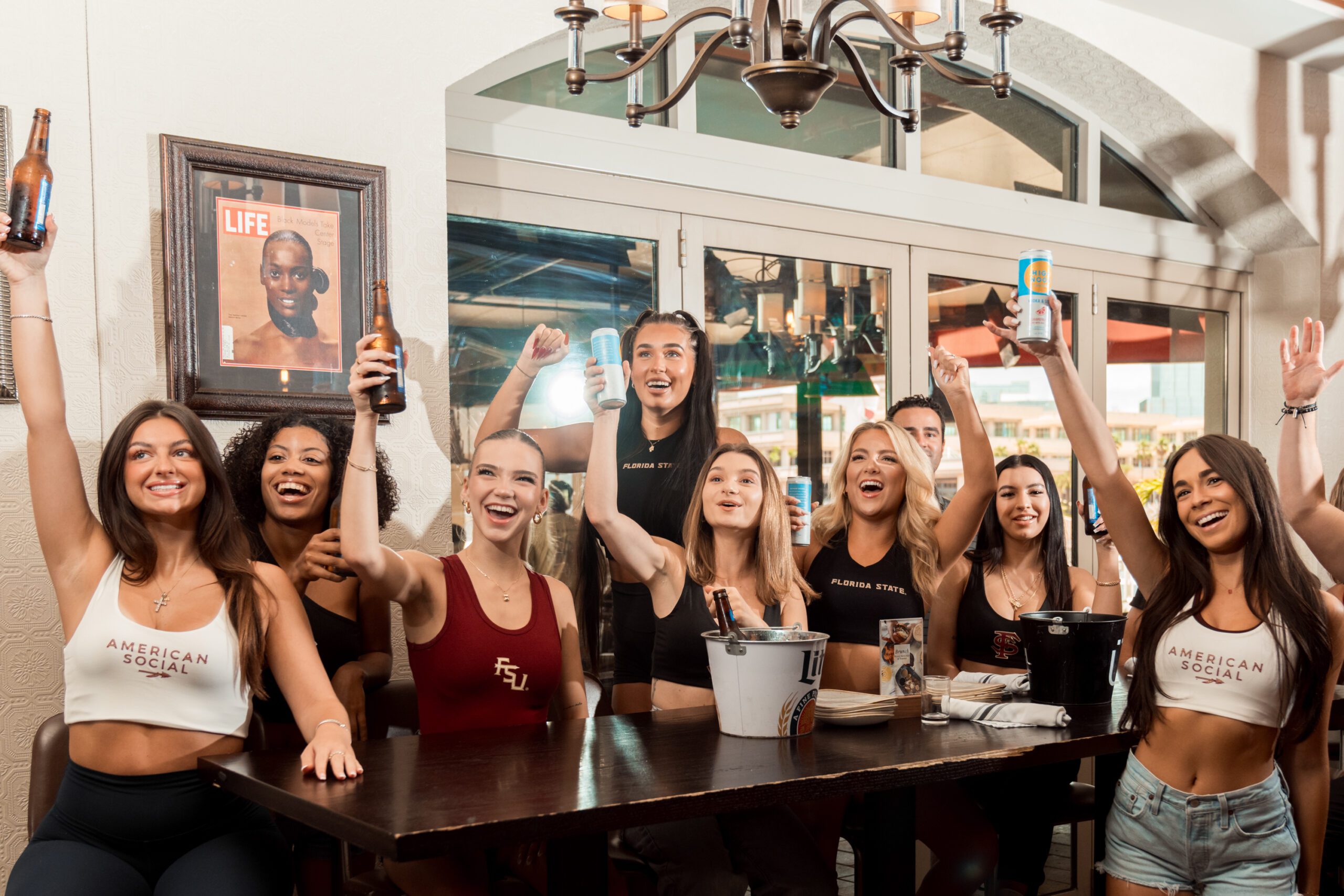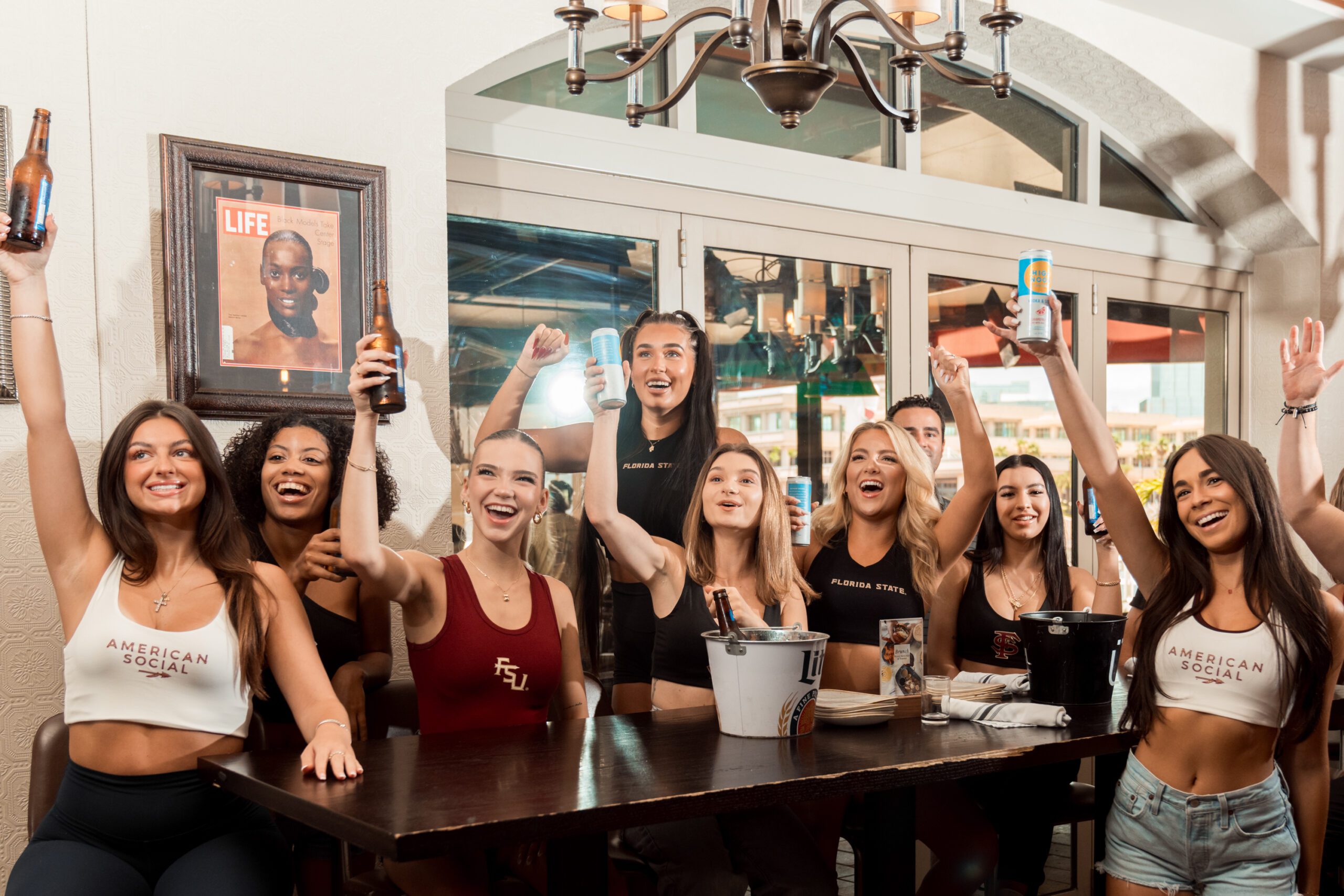 Thank you for signing up